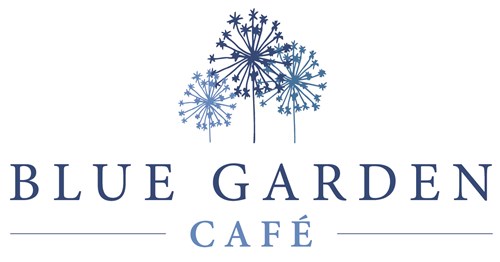 Victorian Times
The Blue Garden Cafe derives it's name from two sources. The first being Blue House Farm which is the name of the old farmyard that has occupied the site long before Clacton-on-sea existed. It was one of two farms that adjoined the old St.Osyth to Great Clacton Road. The other was called White House Farm.
The 1970's
White House Farm has long disappeared under the outskirts of Clacton but thankfully the old buildings of Blue House Farm remain as they now house Clacton Garden Centre which was opened in 1969. It is, of course, the Garden Centre that gives the Cafe its other name - not forgetting the fact that our Cafe will have a strong floral theme with a garden to the rear.
2018
In 2018 a grant European Agricultural Fund for Rural Development was received to help build the cafe which at the time was called the Blue House Cafe.
Construction
Spring 2019
Construction of the cafe building was started in the spring of 2019. By the autumn a stunningly glazed 'garden atrium' style building had emerged from the ground.
It's design is partly inspired by the famous Nash Conservatory in Kew Gardens.
Summer 2020
July 2020
By July 2020 the garden was starting to take shape. With time the plan is to establish more extensive gardens for customers to enjoy.
Summer 2020
July 2020
With an emphasis on 'local and fresh' a vegetable and herb garden has been established in the grounds.
Christmas 2020
Christmas 2020
Despite increasing concerns about the Covid situation the Salvation Army band manage to provide a busy cafe with some much needed Christmas cheer.
Spring 2021
Spring 2021
At last Covid restrictions were eased and after nearly four months of enforced closure we could open again albeit at first only outside. Despite a cold,frosty April we were delighted to see so many customers come to enjoy our revamped alfresco dining terrace with a bespoke made gazebo. It was a facility that served us well into the summer as diners enjoyed a true garden atmosphere with lots of fragrant sweet peas.
Autumn 2021
Autumn 2021
We launch our new autumn menu with an increasing emphasis in local, fresh, seasonal food. Our Veg patch proves a handy 'run to' for the kitchen team while our local suppliers give us a good source of flavoursome ingredients we know we can trust.
Autumn 2023
Autumn 2023
By the autumn of 2023 the Blue Garden Cafe was starting to establish itself as a popular destination for the Tendring area and beyond. Our quince tree in the cafe orchard which was planted when we opened in 2020 acted as a reminder as to how far we had come. As the fruits were picked to be turned into delicious quince jelly to be served as a Christmas treat, it was also a reminder that we continue to source fresh and local ingredients and that we are prepared to risk something exotic now and again!