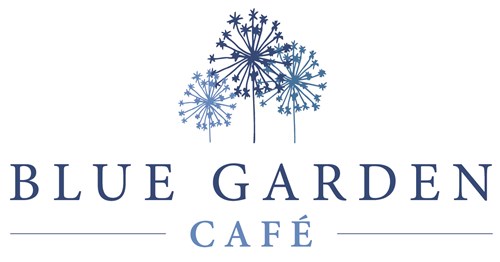 Welcome to The Blue Garden Café
Situated next to Clacton Garden Centre on the rural edge of Clacton-on-sea on the Sunshine Coast of Essex, we've created a beautiful, spacious, atrium style cafe-restaurant along with an extensive outdoor area for you to enjoy in the warmer weather. We are a family run, independent, cafe.
Our chefs and baristas will provide anything from a warm drink to a delicious meal, using locally sourced fresh produce. Ideal for groups enjoying a celebration or individuals catching up with a few old friends over a cup of top quality tea or coffee.
We offer breakfast, brunch, lunch and afternoon tea or just a lighter bite any time of day. Our motto being 'Simple Food, done well'. We have an exclusive private room for up to six for meetings or private dining.
We continue to take the Covid risk very seriously to ensure the safety of our customers and our staff. We are lucky to have such a spacious and airy building for everyone to enjoy.
Open Monday to Saturday 9am to 5pm and Sunday 10am to 4pm.
We look forward to seeing you.

As part of our commitment to sourcing local and seasonal produce, we have a "Field to Fork, Fresh and Local" philosophy. Whether it's picking fresh produce from our own veg patch or sourcing from local growers and suppliers, we are always keen to keep our food miles down and provide our customers with fresh, seasonal produce with a known, trusted provenance. You can read and watch more about this by clicking the link below, where we will be frequently uploading videos to show the work that we are doing.
We have an ever changing menu based on seasonality and local availability. Check the link below to see our current offerings.
Tea, Coffee and Cake
Whether it's a get together with friends or a celebration of a special day with a glass of fizz what better way than with a special afternoon tea with a range of top quality sandwiches, savouries, cakes and bakes. The price is £17.50 per head. Champagne and Prosecco served as an extra with prices per bottle or by the glass.
Christmas Meal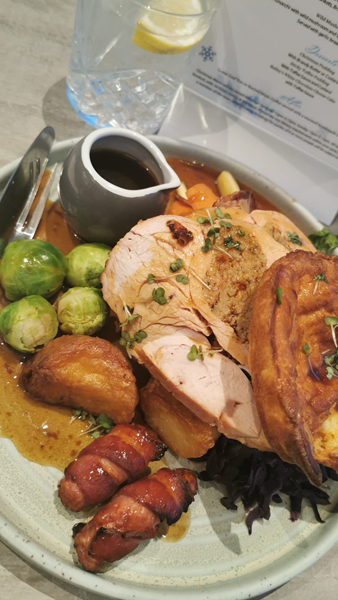 Step into the magic of the holidays with our enticing Christmas menu, served from November 25th to December 24th. Enjoy a lavish four-course feast for £29.95 or relish a delightful three-course meal for £23.95. Join us for an unforgettable culinary journey, where every bite is a taste of Christmas cheer.
From coffee to cakes, brunch to lunch, there's always something different being prepared by our talented chefs. Take a look at some of what we offer here.
The Blue Garden Cafe first opened its doors to its brand new atrium style building in on July 4th 2020. There's been a few ups and downs with Covid closure but it hasn't stopped us establishing what has become a favourite watering hole for many set in a beautiful garden setting. This is our story.
From time to time we like to write about what is going on with our cafe and its produce. You can read all about this in our blog.
Our Latest Blogpost:
Autumn/Christmas 2023
02/11/2023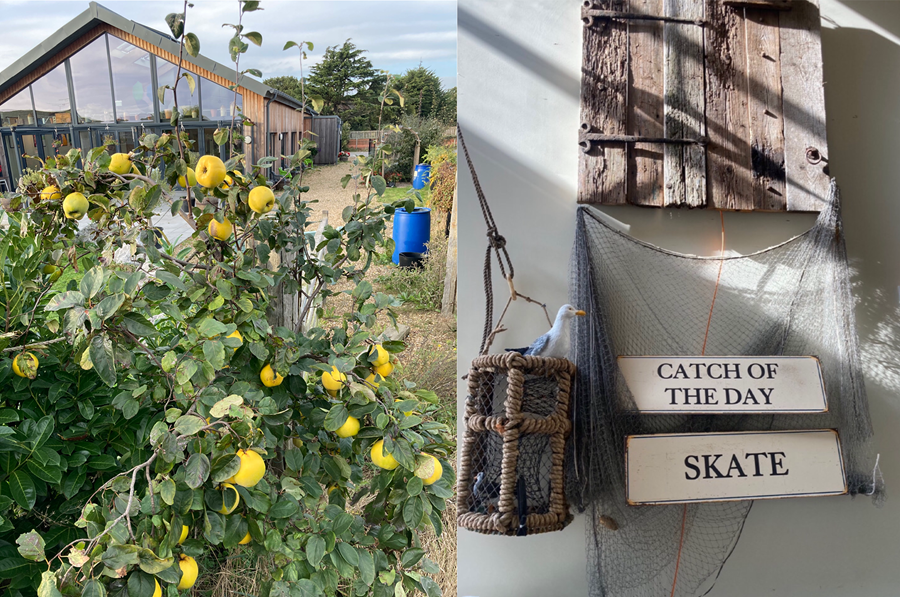 In anticipation of the upcoming Autumn/Christmas season, we are excited to introduce our new menus inspired by the success of our fresh fish offerings. Skate, sourced daily from Point Clear Bay and Brightlingsea creek by our reliable fish supplier Tony Talbot, has become a permanent fixture on our menu. Embracing our commitment to fresh and local ingredients, the quince tree in our cafe orchard yielded fruits for delightful quince jelly, a special Christmas treat. As we prepare for December, we are now accepting bookings for our Christmas meals which are available from 25th November to Christmas Eve. We look forward to welcoming you soon!
Read More
Please don't hesitate to contact us to find out more about how to visit us and what we are cooking up next.