Autumn/Christmas 2023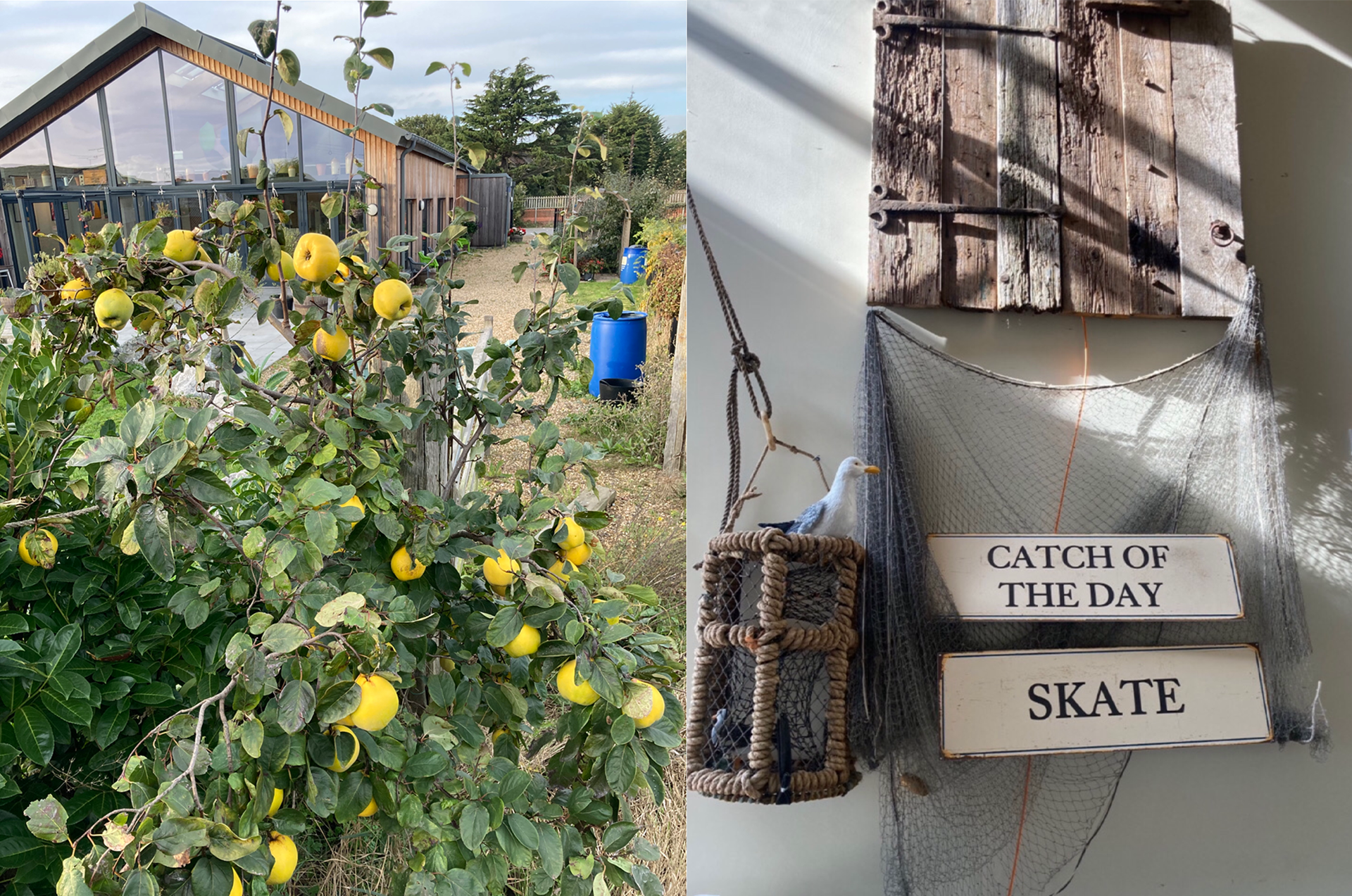 Autumn/Christmas 2023

After a hectic summer with just about enough sun and warmth for customers to enjoy eating alfresco on our terrace, we are now looking forward with the launch of our new autumn/winter and Christmas menus. When designing the new menu we were inspired by how popular our new emphasis on fresh fish had gone down. Talking to our ever friendly fish supplier, Tony Talbot, who catches fish daily ( weather permitting!) from Point Clear Bay and Brightlingsea creek we have decided to make Skate a fixture on our menu rather than just a special.
Elsewhere, the quince tree in the cafe orchard which was planted when we opened in 2020 acted as a reminder as to how far we had come. As the fruits were picked to be turned into delicious quince jelly to be served as a Christmas treat, it was also a reminder that we continue to source fresh and local ingredients and that we are prepared to risk something exotic now and again!
Suffice to say - we are now booking for Christmas meals in December which are available from 25th November to Christmas Eve, and we look forward to seeing you soon!